The days of pretending are over. The $1.1B in fines issued by the SEC to 16 Wall Street firms for recordkeeping failures related to personal devices and mobile applications has made one thing clear. Compliance Officers must finally deal with mobile messaging apps once and for all.
During this session you will learn:
How to identify blindspots, gaps, and cracks in your recordkeeping processes and technology
Concrete next steps you can take now to ensure your Enterprise recordkeeping strategy isn't exposing you to costly risk
How to self-remediate any deficiencies and start implementing measures to prevent violations
Featured presenters:
Anthony Diana, Partner, Tech & Data and Records & E-Discovery, Reed Smith
Theresa Craparo, Partner, Tech & Data and Records & E-Discovery, Reed Smith
Robert Cruz, VP of Information Governance, Smarsh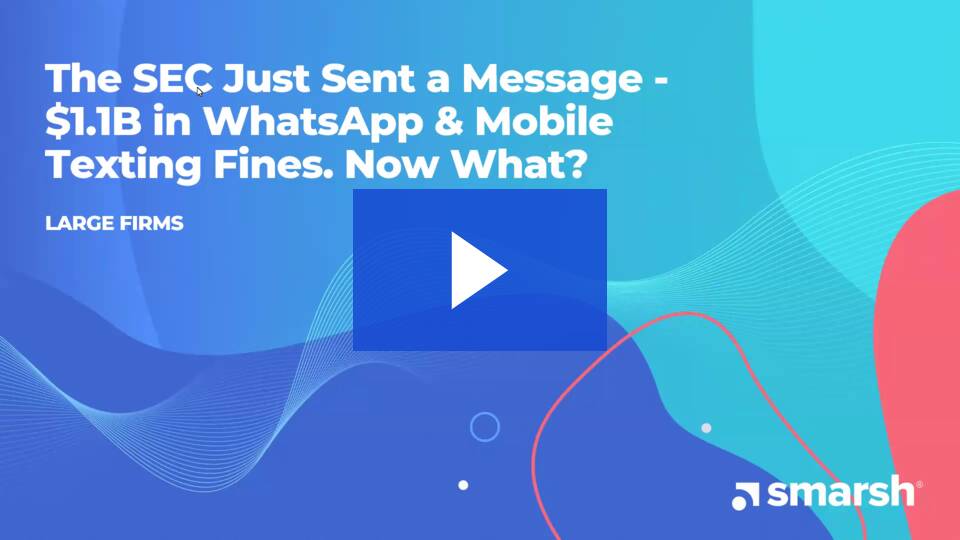 Source: Smarsh
About us
LS Consultancy offer a complete solution with a range of cost effective, regulatory compliance and marketing products and solutions including copy advice and copy development which are uniquely suited to supporting firms.
Contact us today for a chat or send us an email to find out how we can support you in meeting your current and future challenges with confidence.
Why Not Download our FREE Brochures! Click here.
Need A Regulatory Marketing Compliance Consultant?

A Bit More About Us
Call Us Today

on 020 8087 2377 or send us an email
.
You can see our Google reviews here.
We're looking for guest writers with business know-how and experience to create outstanding articles to feature on our website. Sound like you? Then find out more…